All We Can Save: truth, Courage, and Solutions for the climate crisis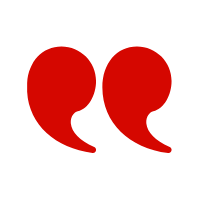 We don't know how this movie is going to end, because we're in the writers' room right now. We're making the decisions right now. Walking out is not an option. We don't get to give up. This planet is the only home we'll ever have. There's no place like it. And home is always, always, always worth it." —Mary Annaïse Heglar, p. 283


Why this book?
A good First Year Book engages our community in discussion of timely, complex issues. A great First Year Book calls us to act. This year's book does both. All We Can Save: Truth, Courage, and Solutions for the Climate Crisis is an anthology of essays, poetry, and art by a diverse group of women "at the forefront of the fight against the climate crisis—harnessing truth, summoning courage, and offering solutions to lead humanity forward."

A beautifully written book, All We Can Save illuminates why we need to find solutions to the climate crisis. Doing so can help us build a society of racial justice, better living conditions, and more equitable distribution of scarce resources. The book comprises powerful storytelling from women who represent a range of different perspectives.

As Heather McGhee writes, "inequality and climate change are the twin challenges of our time, and more democracy is the answer to both." Our campus is committed to addressing this idea by exploring new and effective paths to a better future. As we read this book, we challenge our community to work together in developing solutions using the strength of our diversity.

We are excited that UMD's 2022-2023 First Year Book is All We Can Save and look forward to the conversations we will have on these important issues.

–Jennifer King Rice, Senior Vice President and Provost; William A. Cohen, Associate Provost and Dean for Undergraduate Studies
---
Publisher's Summary
There is a renaissance blooming in the climate movement: leadership that is more characteristically feminine and more faithfully feminist, rooted in compassion, connection, creativity, and collaboration. While it's clear that women and girls are vital voices and agents of change for this planet, they are too often missing from the proverbial table. More than a problem of bias, it's a dynamic that sets us up for failure. To change everything, we need everyone.
All We Can Save illuminates the expertise and insights of dozens of diverse women leading on climate in the United States—scientists, journalists, farmers, lawyers, teachers, activists, innovators, wonks, and designers, across generations, geographies, and race—and aims to advance a more representative, nuanced, and solution-oriented public conversation on the climate crisis. These women offer a spectrum of ideas and insights for how we can rapidly, radically reshape society.
---
Selected praise for All We Can Save
"A mosaic that honors the complexity of the climate crisis like few, if any, books on the topic have done yet ... a feast of ideas and perspectices, setting a big table for the climate movement, declaring all are welcome."
—Rolling Stone

"A fiery, hopeful manifesto on how to make sense of the staggering loss posed by climate change—and take justice-oriented action in spite of it."
—Mashable
"A powerful read that fills one with, dare I say ... hope?"
—The New York Times
"This astounding and abitious eco-anthology is filled wth whip-smart essays, heart-wrenching poems, and stunning visual art from an al-female cast...those who've been left out of the climate debate for too long... A powerful chorus of women armed with solutions for our changing climate."
—Yes! Magazine
* Summary and reviews courtesy of Penguin Random House.
---